COMMON TREATMENTS FOR ANXIETY AND STRESS DISORDERS
Anxiety and stress
Sleepless nights, exhaustion, excessive worry, lack of focus, and irritability – even physical symptoms like rapid heart rate, muscle tension, and headaches – can be the result of stress and anxiety, which can make it difficult to function at work, in school, or in relationships.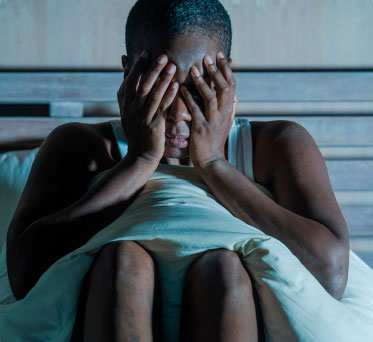 The pain is real. Stress is often a temporary response to what's going on in life and although the "stress" is typically short-lived, it can lead to long-term Anxiety Disorders including: generalized anxiety disorder, panic disorder, and various phobia-related disorders.
When is it time to seek help?
If your stress or anxiety impedes your ability to carry out your normal daily activities (like getting to work on time), talk therapy may help. Together, we can learn to identify your triggers and responses and find strategies that work for you.
Treatments and techniques
Dr. Kathy Shafer specializes is multiple techniques to treat Anxiety and Stress. It all depends on you and what plan of action will work best.